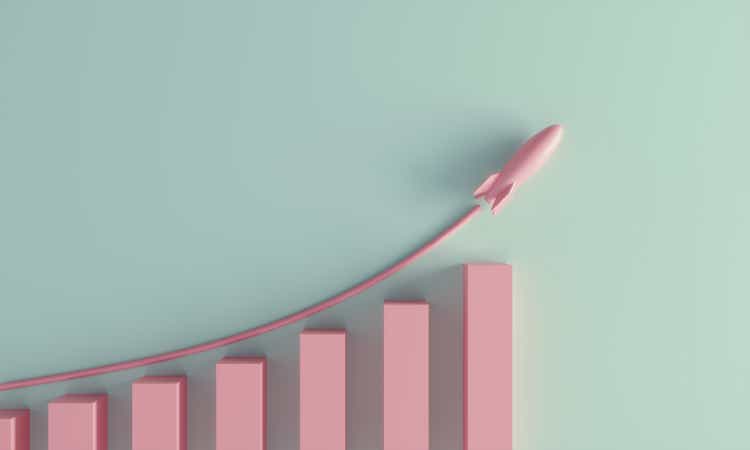 Below is a quote from an article published by Reuters on November 9, 2021:
"We expect a structural bull market in commodities, very similar to what we saw in the 2000s or 70s," Jeffrey Currie, global head of commodities research at Goldman Sachs, told Reuters. Commodities Summit.
This is another quote from the same article:
Fossil fuel and metals markets have been boosted by a recovery in demand as countries emerge from restrictions aimed at stemming the pandemic.
Below is a weekly chart of Aluminum Alloy – LME Official Cash.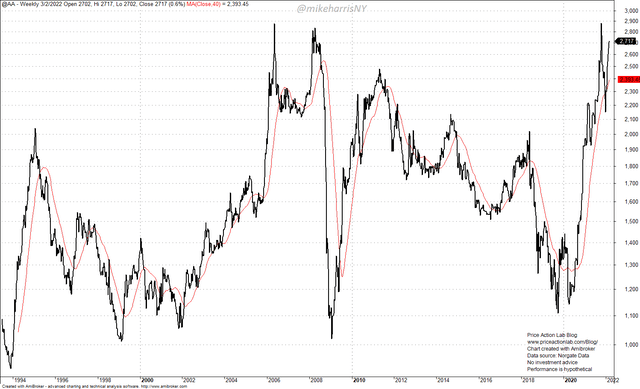 Note that prices peaked last October before the start of the war in Europe and remain close to 2008 highs.
Below is a weekly chart of Thermal Coal Spot.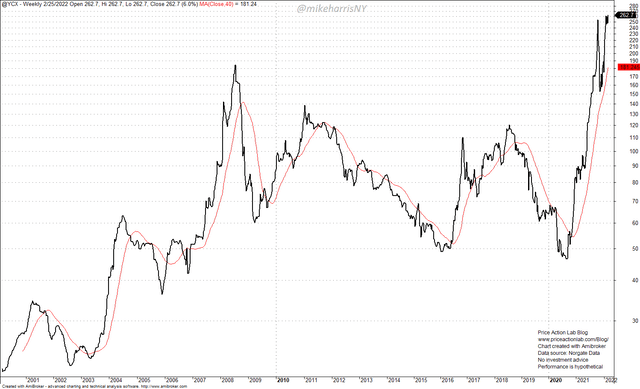 Coal prices also peaked last October before the war started and are now at new all-time highs.
Below is a weekly chart for copper – LME Official Cash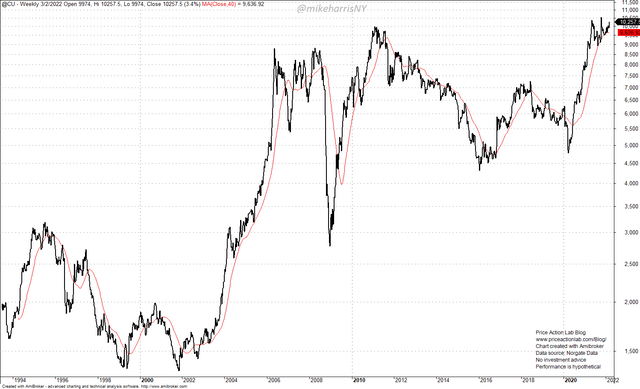 The uptrend started in April 2020 and prices remain near all-time highs above the 2008 highs.
Below is a weekly chart of the heating oil stain.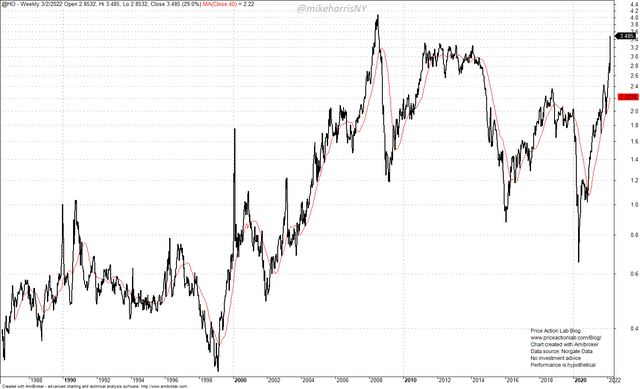 The uptrend for fuel oil also started in April 2020 and prices rose near 2008 highs.
Below is a weekly chart of the LMEX index.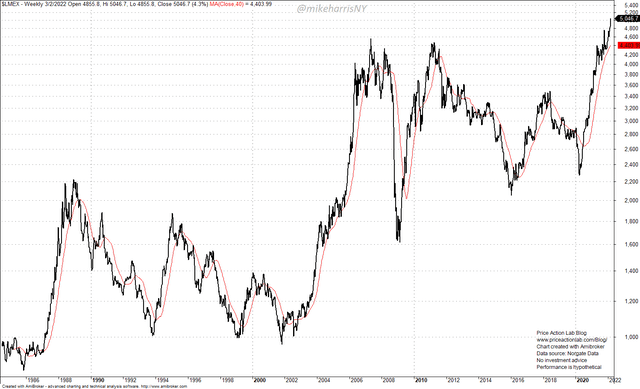 The LMEX index is based on a basket composed of aluminium, copper, nickel, zinc, tin and lead. The index uses futures contracts traded on the London Metals Exchange. The LMEX index is now at new all-time highs.
There are several other commodity charts that indicate that a commodity supercycle has already begun. Some analysts and traders believe this can be reversed quickly, but that could be wishful thinking. When these cycles begin, it takes a significant force to reverse them. What could such a force be? A global recession?
Yet even if central banks decide to raise rates aggressively, there will be a significant lag before normalization. Supply chain disruptions and labor shortages were the main drivers of this commodity rally. Now a war is coming to fuel the rally as central banks have been behind the curve for some time, unwilling to disrupt equity markets.
Unless there is coordinated action and a massive effort to normalize supply in the face of rising demand, plunging economies into recession will be the only way to avoid rising inflation. I'm not optimistic anyway. A new commodity supercycle will cause serious problems for economies around the world, while the recession will lead to unemployment and possibly a decline in stock markets.
Who will benefit? There are always those who take advantage of the turmoil. Commodity-producing countries could benefit, but the rise in the US dollar due to the war is a limiting factor.
In addition to the pandemic and the war, there is also the push towards green energy which is exacerbating the problem. There are significant spillovers from the rise in energy markets to other commodity markets at the expense of equities that were overvalued at the start of the commodity rally. DBC and DBA ETFs are up 23.4% and 8.5% year-to-date, respectively, while SPY and QQQ are down 7.8% and 12.8%, respectively.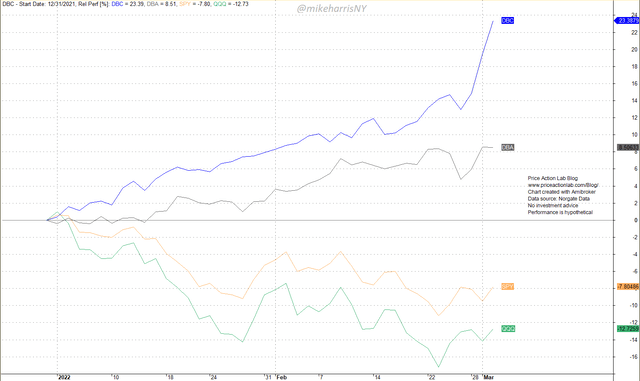 Aggressive rate hikes could eventually reverse the trend in commodities but at the cost of a deep recession. Choices are limited at this point.